Specialization - PHEET is the Last Word for Water in Bihar & Jharkhand
Water & Waste Water Testing
"Water pollution is the root cause of most of the water borne diseases and can be prevented or minimized to a great extent through provision of supply of safe water. Water is likely to be polluted as result of human activities like rapid unplanned urbanisation, industrialisation, agricultural pollutants, improper waste management etc. Quality of water and waste management are interdependent and has to be dealt with together to ensure supply of pollution free water.
Water & Waste Water Treatment
A variety of test procedures and methods is available for use by water and wastewater operators. The key issue is to decide upon the test procedure that best meets your requirements concerning:



a) accuracy

b) cost (initial & cost per test)

c) skill level

d) repeatability

e) portability

f) decision-making value of information obtained

g) safety and reagent disposal and

h) reportability of results
Water & Waste Water Treatment
Rain Water Harvesting is a way to capture the rain water when it rains, store that water above ground or charge the underground and use it later. This happens naturally in open rural areas. But in congested, over-paved metropolitan cities, we need to create methods to capture the rain water.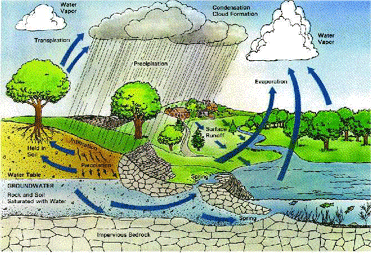 Encrusted Pipelines & Boilers Cleaning
Water Purifiers' (Alum/Lime/Bleaching Powder/ Liquid Chlorine)Testing
"Get Your Water Tested & Stay Healthy"